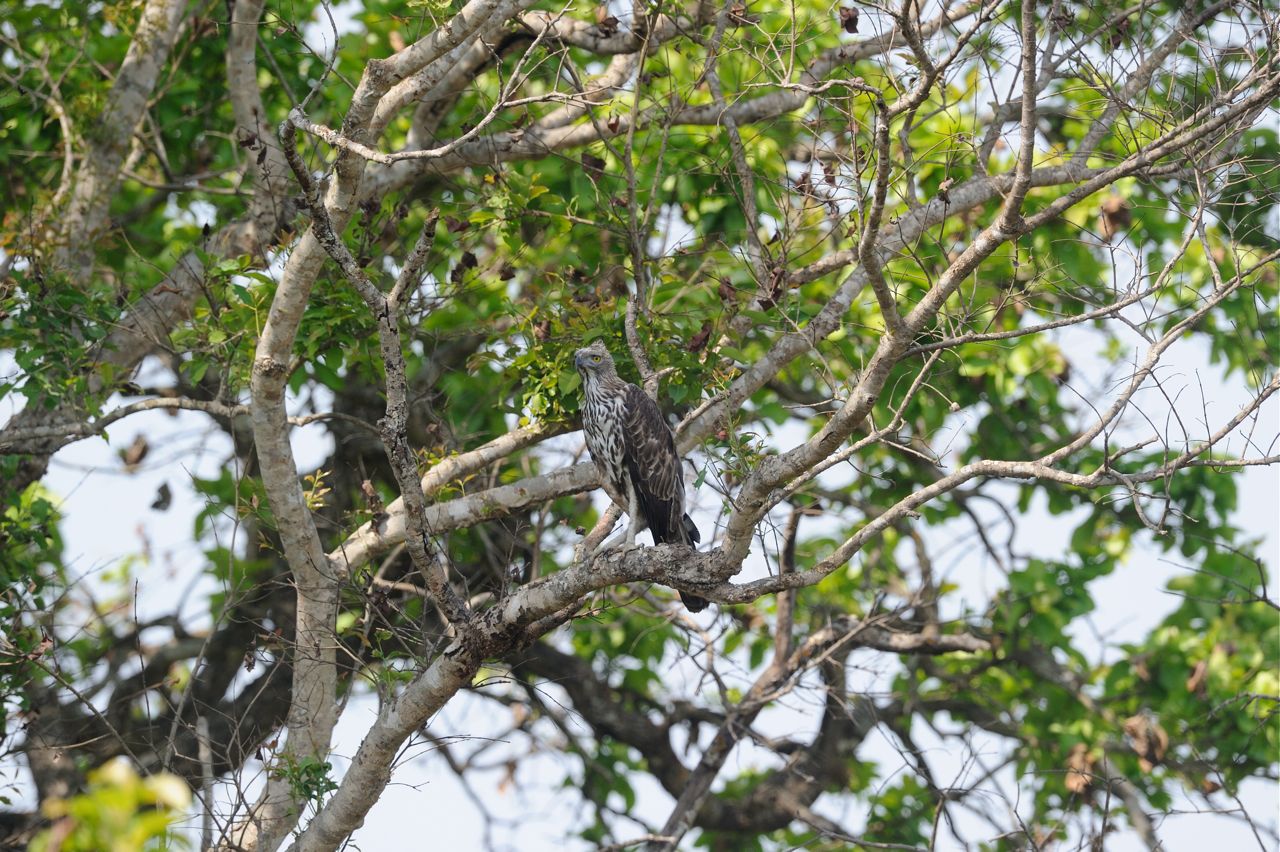 Changeable hawk eagle or crested hawk eagle is an impressively built, medium sized raptor and amongst the first birds of prey that you are likely to come across when you start looking for raptors in Indian subcontinent. I was attracted to the bird while it was making a loud ki-ki-ki-ki-ki-ki-kee sound, rising in crescendo, at Dudhwa National Park in Uttar Pradesh India. I haven't come across a more beautiful raptor ever since. The bird is beautifully built, is slender, sharp, fit. Looks ready for the kill all the time.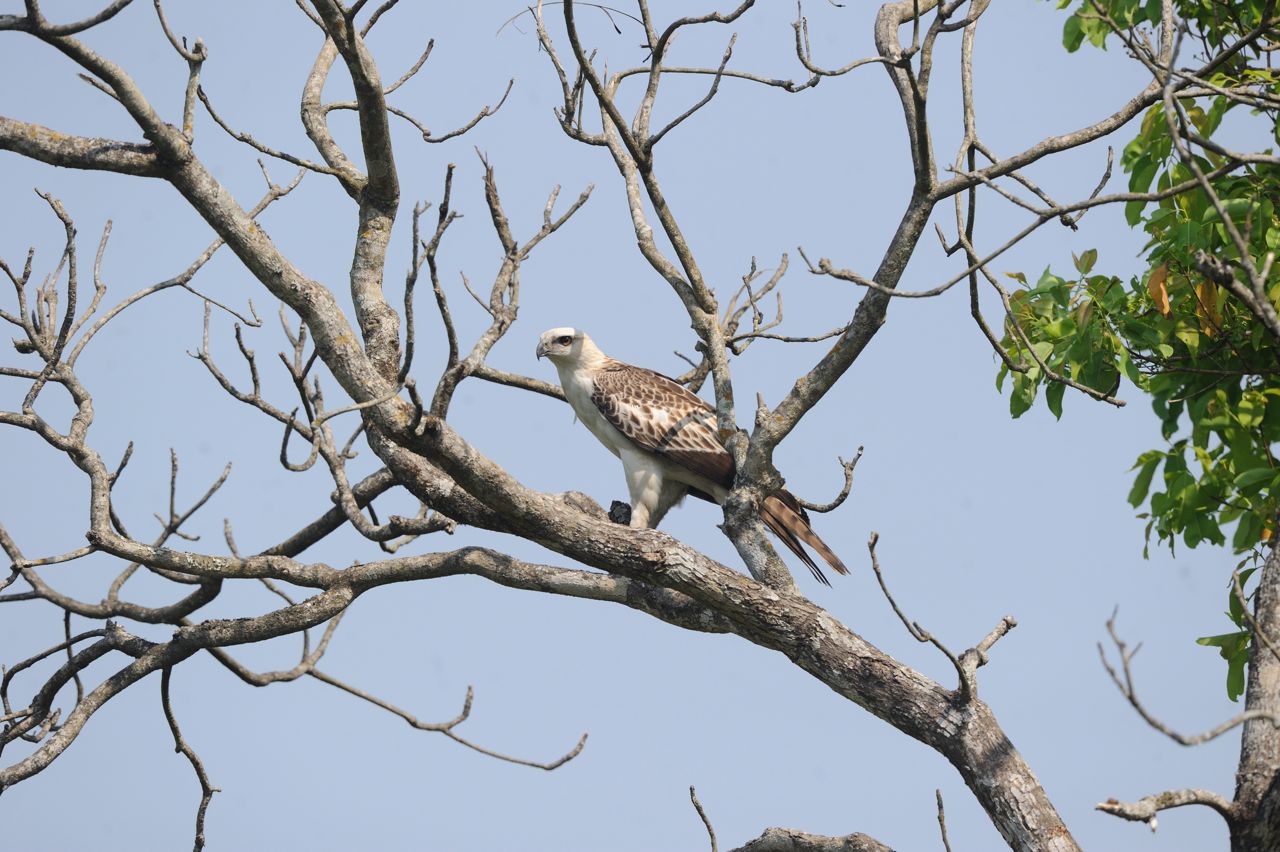 It usually sits in a wooded area looking at the clearing for jungle fowls to come out in the open. It then dives down and strikes with a deadly force through its sharp talons. I was sitting on an elephant when it happened; mahout had got down to close the doors of the rhino enclosure after the morning safari in Dudhwa. Suddenly there was loud shrill scream. My god! the elephant got so scared, started running and banged me against a tree branch. I managed to stay above the elephant and the mahout managed to calm her down. It was a scream of a jungle fowl dying in the talons of a changeable hawk eagle. I managed few hazy shots before the bird flew away with the kill.
The bird comes in varied plumages hence the word 'changeable'. The birds in Dudhwa have a short crest, while the same bird had a long distinct four-feathered crest in Tadoba National Park, Maharashtra. I have also come across a rare form of the same species in Sunderbans National Park: dark morph changeable hawk eagle. Some birds in dark morph doesn't have a crest at all.